We run state-of-the-art professional laser engraving systems (fiber laser) on site at Plaza Singapura.
Professional Fiber Laser Engraving
Our sophisticated professional lasers guarantee the cleanest engraving of photos, text, logos, graphics and even popular characters on a wide array of gift items like pendants, bracelets, keyrings, etc.
Laser engraving charges vary depending on the image/text you desire.
Bulk purchase prices are also available for corporate high-volume orders.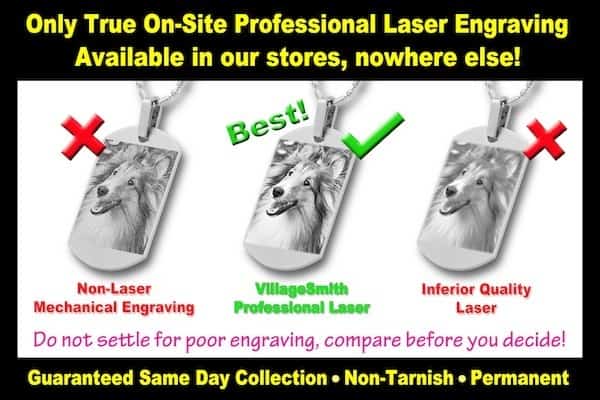 VillageSmith Gifts Workshop Pte Ltd