We run state-of-the-art professional laser engraving systems (fiber laser) on site at Plaza Singapura.
Our sophisticated professional lasers guarantee the cleanest engraving of photos, text, logos, graphics and even popular characters on a wide array of gift items like pendants, bracelets, keyrings, etc.
Laser engraving charges vary depending on the image/text you desire.
Bulk purchase prices are also available for corporate high-volume orders.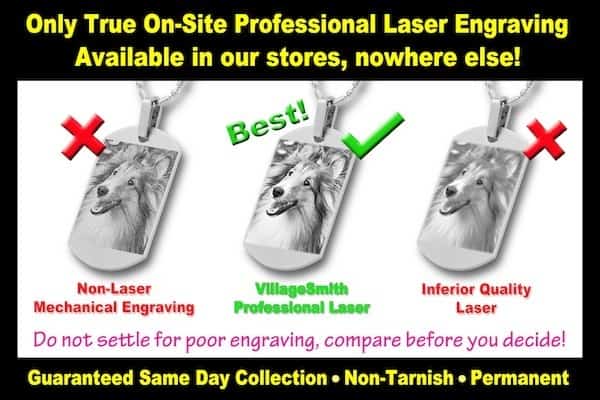 VillageSmith Gifts Workshop Pte Ltd
Services For Companies
If you are a COMPANY looking to engrave large quantities of items for employees or customer gifts, please look at our Bulk Engraving for Companies page.