We run state-of-the-art professional laser engraving systems on site at Plaza Singapura.
Our sophisticated professional lasers guarantee the cleanest engraving of photos, text, logos, graphics and even popular Marvel & DC Comics characters on a wide array of gift items like pendants, bracelets, keyrings, etc.
Bulk purchase prices are also available for corporate high-volume orders.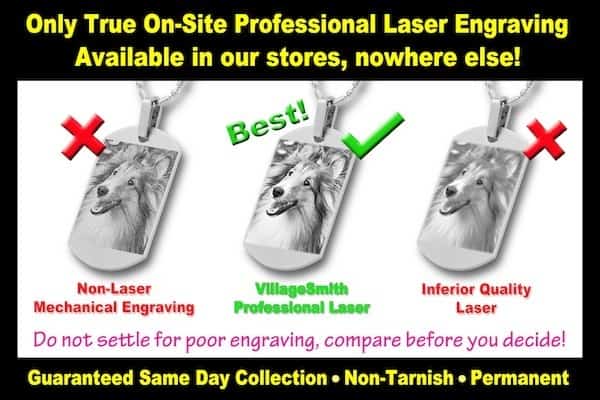 VillageSmith Gifts Workshop Pte Ltd
02-33 Plaza Singapura, 68 Orchard Road, Singapore